Now is the time to upgrade your bank or credit union website. We know it can be challenging to build a new website for your bank or credit union, but we make it quick and simple. We have the experience and expertise to make it a smooth process. We carefully plan and execute each stage of the bank website design, development and hosting to create a product that will make your bank or credit union proud.
Bank Website Design and User Experience
Responsive bank websites designed around your customers' needs
We've designed and created over 150 bank and credit union websites. User experience is something we deeply understand and build websites around. That's why when we think of bank website designs we always think "mobile-first" knowing that more than 50% of Internet traffic comes from mobile devices. The websites we build for banks and credit unions are fully responsive and adaptable to ANY screen size. This way, we ensure that your customers get the most satisfying website experience.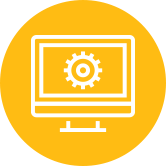 Bank Website Development
Interactive websites that are easy to use by everyone
Like you, we appreciate forward thinking. That's why we employ the latest state-of-the-art technology to develop bank and credit union websites. Our Developers are experts at transforming website designs into interactive websites that are easy to use, and enhance your customers' experience. But, it is not only about how it looks. The code we produce is well structured and "clean" meaning that it's very easy for search engines to crawl and comprehend your bank's website, which influences your bank's SEO (Search Engine Optimization).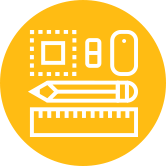 Content Management System
Complete control over your bank's website content.
When you're ready, we put you in complete control to make your own instant updates with our BankSITE® Builder CMS (Content Management System). Our BankSITE® Builder makes your bank's website very robust and scalable. You can add new content or edit anything you want on your bank's website. It's simple to use for non-technical people, and we also serve as your backup to make updates at no charge.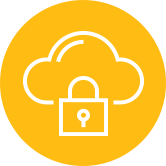 Secure Hosting
Secure bank website hosting compliant to all legal requirements
It is not only about designing and developing your bank's website. Secure website hosting plays a critical role. Our ironclad containers provide the best level of protection for client websites, rather than being hosted inside shared directories that are offered by our competitors. And by using our VPS system, we have the capability to instantly move websites from one server to another with no downtime.
SEO For Your Bank's Website
Control where and how search engines show your bank's website
Don't let competitors' websites appear above your own website when new and potential customers search on Google for your bank or products you offer. When we develop your bank's website we do everything technically possible to maintain and/or improve your search engine rankings. But, we are willing to go a few more steps further and develop an elaborate strategy on how to improve your search rankings and appearance.
Are you ready to talk to us?
Get in Touch
Over 150 banks already trust our bank website design capabilities.