How To Address Threatening ADA Legal Demand Settlement Letters
Title III violations can results in civil penalties up to $110,000! If you are in receipt of a legal demand letter, take the steps below to address the problem.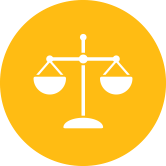 1. Talk with Legal Counsel. Contact BankSITE®.
With your legal council, reach out to your BankSITE® Services, and ask about our partnership with AudioEye, Inc.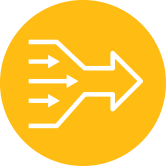 2. Reduce exposure. Implement ADA Accessibility Module.
BankSITE's partnership with AudioEye provides you with an ADA Accessibility Module for your bank's website. Once deployed by BankSITE® Services, it begins fixing accessibility issues on your bank's website immediately. After implementation, AudioEye Engineers will begin testing your bank's website, identifying accessibility issues, remediating issues, and validating that issues have been thoroughly resolved with the goal of working towards compliance with Web Content Accessibility Guidelines (WCAG) 2.0, Level AA.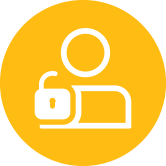 3. Respond to demand letter. Outline accessibility efforts.
Once the ADA Accessibility Module is implemented and begins fixing your bank's website, you will need to respond to the demand letter explaining your accessibility strategy. With your legal council, craft a response that addresses these critical points by indicating that:
1. You are designing and developing your bank's website with Digital Inclusion in mind,
2. You are striving to conform to WCAG 2.0 Level AA Guidelines,
3. You are leveraging AudioEye, Inc., a 3rd party Web Accessibility Company with certified professionals, and accessibility experienced assistive technology testers (many of whom are individuals with disabilities), and
4. You are meeting the demands outlined by the Plaintiff. In addition to detailing the steps you are taking to address the Plaintiff's demands, your response should outline your goals to establish a long term strategy for ensuring the equitable use of your digital assets and an optimal user experience for all users, regardless of their individual abilities.
These steps will help you respond to a legal demand letter claiming ADA Title III violations. If you have not already received a demand letter, take these steps proactively to prevent future litigation. The websites BankSITE® Services creates and hosts for financial institutions with our proactive ADA Accessibility Module will minimize the risk of accessibility litigation against your financial institution, and protect your public image. For more information, please contact us today.